This week isn't dedicated to any one wacky and tacky product, but to two items that I've found add convenience and ease to my hectic life.
The first little gem I've discovered is disposable toothbrushes. My roommate gave me a pack of
Plackers Flash Disposable Toothbrush
in my stocking for Christmas. Six come in a package, and they are individually wrapped which makes them portable. Although they aren't the ideal way of brushing one's teeth, they are perfect for times where it's just not possible to break out your toothbrush and toothpaste and brush away that coffee breath. You shouldn't go as far as to
only
use disposable toothbrushes -- that just wouldn't be hygienic -- but in terms of convenience and getting that those teeth feeling much less fuzzy, these mini toothbrushes do the trick.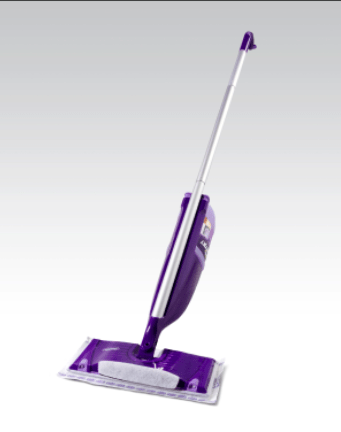 The next product I absolutely love is the
Swiffer Wet Jet.
My mom bought me one for Christmas and I use it almost every day. Instead of using a mop and a dirty bucket of water, this little gem uses a liquid spray and a disposable cleaning pad. I thought the downside would be that it uses batteries, but the batteries I put in at Christmas are still going strong. I recommend the
Swiffer Wet Jet
if you are looking to clean without much hassel.